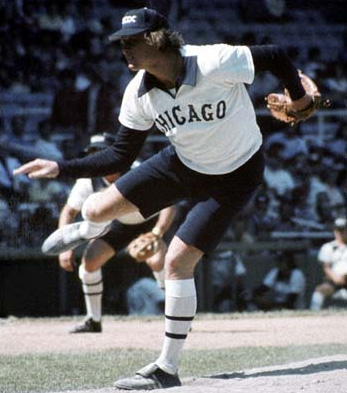 Fantasy Baseball UK Short Season 2020 update plus a special message from MLB on Five legend, Jonny Gould!
We're at the mid-point of both a highly unusual baseball season and an alternative take on the fantasy league this year. Although the 2020 Major League Baseball season didn't get going until 23 July and has been a different experience with no fans in the stadiums and a condensed, ever-adapting schedule, it's nice to have baseball back for a few months at least.
Likewise, Fantasy Baseball UK adapted to make something of what was originally going to be a hiatus year off to review and repair the game after technical issues forced an early end to the 2019 season. While that is still in process, we launched Short Season 2020 running via the Yahoo Fantasy platform and invited fantasy managers to register and draft their teams ready for the fantasy league's start on 23 July.
There are 65 fantasy teams taking part across six divisions in which managers have loosely been grouped regionally. Besides the divisional competitions, the standings are being combined to produce an overall league just as in the usual FBUK game.
In an already shortened two-month regular season, attentive fantasy team managers have been kept on their toes by the effects on their rosters of frequent MLB game postponements due either to positive COVID-19 tests, storm watch or the ongoing protests against social injustice. All matters much bigger than baseball, or indeed fantasy baseball, of course. The added curve ball is that we are now seeing a high number of double-headers of shortened seven-inning games in order to make up the missed games by the conclusion of the regular season (and the fantasy league) on 27 September.
In recent days, the top end of the FBUK overall league has been dominated by teams from the North West division with Weebles forging a 300-point lead in first place at time of writing. However, a good daily fantasy performance can see a team gain 150+ points and the tightly packed chasing teams in the top ten will be hoping for a Weebles wobble in the second half of the season.
In terms of divisional title races, the South and Central are particularly juicy at the moment as only 100 points separate the top three or four teams in each of those divisions. The divisional and overall standings can now be viewed in the Standings section of the website.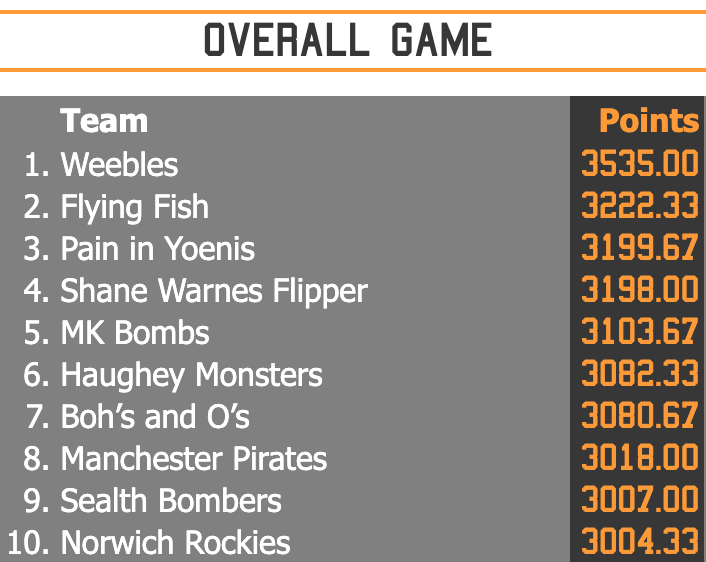 Get in the game with The Jonny & Josh Show
Many of you will know that Fantasy Baseball UK was originally launched in 2004 in association with BaseballSoftballUK (the national development agency for baseball and softball) and MLB on Five (Channel Five's televised baseball coverage). Many fantasy managers still involved with FBUK started playing the game back in those days. The fantasy league was an oft-discussed feature in between innings during MLB on Five broadcasts, right up until the show stopped airing in 2008. Even then, the host of MLB on Five, Jonny Gould, continued to be a supporter of the game for several years often providing a welcome message at the start of each new season.
Well, Jonny is back with a new baseball podcast, The Jonny & Josh Show! Launched in July, the podcast sees Jonny reunited with his co-host from the MLB on Five days, Josh Chetwynd, along with the Channel Five show's producer, Erik Janssen, and guest appearances from previous MLB on Five reporter/analyst David Lengel. They got the band back together!
Jonny got in touch with a message for the FBUK community:
"Hello fellow FBUK Fantasy Baseball Nuts, it has been too long! Great to see the game has survived the trials and tribulations of this abbreviated season, and I do hope you have all stayed safe throughout these difficult times. I wanted to add my voice of love and support for my old friend Geof Ellingham who helped me turn this game into a reality when we were still broadcasting the MLB on Five show. Top man, Geof – happy retirement buddy." (Geof stepped down from running FBUK earlier this year after 16 seasons at the helm.)
Jonny continues, "As hopefully you already know, the old MLB on Five team are back together on The Jonny & Josh Show, a baseball podcast. I'm also recording a weekly fantasy baseball show with my old friend and fantasy baseball legend, James Holden. Join us @JonnyandJosh on Twitter & Instagram and at The Jonny & Josh Show on Facebook. Any fantasy baseball questions you want answers for, just get in touch. Keep it hardcore!"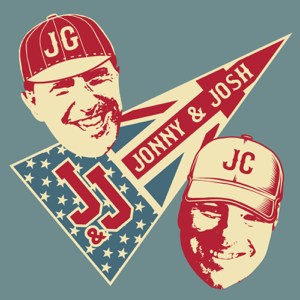 The Jonny & Josh Show is a weekly round-up of news and talking points during the Major League Baseball season, aimed primarily at a UK audience. As Jonny mentions, there are also additional weekly episodes focusing on fantasy baseball advice, which are published on the same podcast feed. If you haven't already, check it out wherever you get your podcasts and give them a follow on social media!
You can also follow Fantasy Baseball UK on Facebook, Twitter and Instagram.
All the best,
The FBUK team