Welcome to the largest, longest-running open UK fantasy baseball league!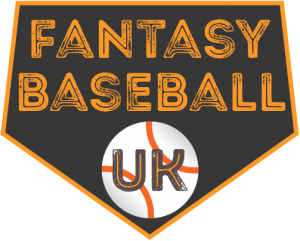 Fantasy Baseball UK (FBUK) was originally launched in 2004 in association with BaseballSoftballUK (the national development agency for baseball and softball) and MLB on Five (Channel Five's televised baseball coverage). With hundreds of participants, the fantasy league was an oft-discussed feature in between innings during MLB on Five broadcasts, right up until the show stopped airing in 2008. Since then, FBUK has continued as an independently run online league.
Although the game's format has occasionally changed over that time, we are proud that FBUK has now been running over three different decades with a mixture of returning and new fantasy team managers each season.
Features of the game
An independent, online fantasy league originally devised for UK MLB fans – but open to all!
Free to play
Build and manage your roster of Major League Baseball players and amass points based on their stats through the season
Compete against other managers in one of several divisions. Come out on top of all managers to be crowned FBUK Champion!
Join the FBUK Forums to chat fantasy baseball and MLB in general
Side game! The Limited Trade Game has no bench and a restricted number of trades and player acquisitions (unlike the main game, which allows unlimited trades and daily line-up changes). With limited flexibility, your roster decisions are even more important, but it is also great for those fantasy players who don't want to make constant changes to their line-up.
Prizes! (sometimes!) Thanks to the support of BaseballSoftballUK, in recent years we have been able to offer some unique prizes or other giveaways. Check out the prizes page to see what's on offer this season.
So step up to the plate and play the largest and longest-running fantasy baseball game this side of the Atlantic!