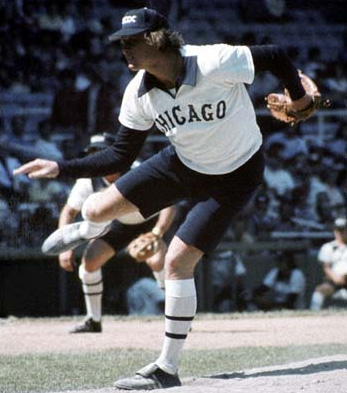 Update: Registration for the fantasy league has now closed.
This weekend it's the Fourth of July in America, it's so-called 'Super Saturday' in England marking the further easing of coronavirus lockdown measures, and in fantasy baseball land there's a hopefully positive update from Fantasy Baseball UK!
Back in March, due to technical problems during 2019 we decided to take the 2020 season off in order to spend some time fixing and hopefully bringing back the game at a later date (Read more about it here). As it turned out, the coronavirus pandemic also happened and Major League Baseball has been closed down since the middle of spring training, so there has been no baseball with which to play a fantasy game anyway!
I'm still working on the long-term future of FBUK (more info on that further down) but with the recent news that MLB is aiming to launch a shortened 60-game regular season on 23-24 July, I thought I'd gauge interest in running a short FBUK game in 2020 through Yahoo Sports.
There will be some format differences compared to what fantasy team managers will have been used to in FBUK (which in some ways was a unique approach to fantasy baseball) but it would offer a way for you to get your fantasy baseball fix alongside others within the FBUK community. It's also an opportunity to experiment with a different format for FBUK.
Below, I've outlined the key aspects of how I see it working and am asking keen managers to register their interest using a simple online form. If the MLB season does indeed get going on 23 July, there's not long to get the fantasy league set up.
How it works
Run through Yahoo Sports, which is well established in running fantasy baseball formats and is the official fantasy platform of MLB. You'll likely need to create a Yahoo! account if you don't already have one (no need to do it just yet, though).
Like pretty much every fantasy baseball league (except FBUK!) Yahoo uses an initial draft for managers to build their rosters. Managers take turns to pick a MLB player and a player can only appear on one fantasy team's roster within each league. You can opt to set an auto-draft for your team if you don't want to or can't manually pick every player on your roster. There is no team salary budget or player salary value.
After the draft, undrafted players remaining can then be added or swapped onto rosters via waivers. Players can also be traded between fantasy teams through the season.
Yahoo offers various fantasy baseball scoring formats – to keep it similar to FBUK, our league would use the simple points format where points are awarded to your rostered players based on their daily performance in different categories and fantasy teams accumulate points through the season.
As there is a 20-team limit per league, depending on how many people play, I might need to run several leagues which would effectively act as divisions. There would be a separate draft from the entire MLB player pool within each division. Like we did previously, the standings could be combined to mark as the overall champion the team with the most points across all divisions at the end of the season.
It will be free for managers to enter and for now it will be limited to one entry (one team) per manager. As it's a short season and a new format, I'm not going to promise prizes at the moment!
More detail can be found on the Yahoo Fantasy Baseball FAQ web page.
Any questions, please get in touch through the Contact Us page.
Other updates
As we said in March, Geof, the creator of the game, chose to step down after 16 seasons of overseeing FBUK. The parts of the website dealing with the fantasy league functions have been handed over to Tim (me) who has handled the 'front-facing' side of FBUK for the past few years including the communications, prizes and the website redesign in 2018.
While maintenance is done on the website, some areas will be temporarily closed or unavailable for periods. In particular, there is an attempt to move the game itself and user account functions over from the old server to the new one that has been partially used since the website redesign in 2018. There's also an evaluation underway of what can be kept and what might be too tricky to repair or migrate, and where we go from there.
I hope everyone in the FBUK community is doing OK, staying safe and looking forward to the resumption of baseball!
Tim,
FBUK